From bubbly thermal baths to mouthwatering gastro festivals, Eger has something special for all. Check out our December Programme Guide, so you will not miss out on the most important events happening in Eger this month.
Eger Christmas fair
The city of Eger is well known for hosting one of Hungary's most spectacular Advent fairs. This year's Christmas market opened on 18 November and awaits visitors until 24 December. See the historic Dobó Square set against the Castle of Eger transform into a wintry wonderland where local cuisine and artisan Christmas market come together in one sparkling location. You can pick up gorgeous stocking fillers and unique gifts for your loved ones while entertained by brilliant music performances, radio hosts and festive light shows. You can browse the traditional market filled with a wonderful array of crafts and tempting Christmas delicacies: mulled wine, sausages, chimney cake, beigli, and the list goes on. Let the Christmas spirit ring and make your celebration a one-of-a-kind festive experience!
Thermal baths
As 2022 nears, a spot of winter wellness could be just the thing to help you look forward to a brighter year. When it comes to rest and relaxation, there is plenty to inspire you in the region of Eger. The Eger Thermal Bath is listed in the top 3 best thermal baths in the country. The bath's natural, medical waters have been enjoyed for centuries, offering numerous health benefits. The aqua paradise boasts 13 pools and several sports fields in a 5-hectare area in the heart of the city. You can even retrace ancient footsteps at the Turkish bath of the facility.
The Egerszalók wellness center awaits spa lovers in a picturesque environment with 17 outdoor and indoor adventure and medicinal pools, a whirlpool tub, slide, and children's pools, saunas, and hammams as well as a well-equipped fitness room.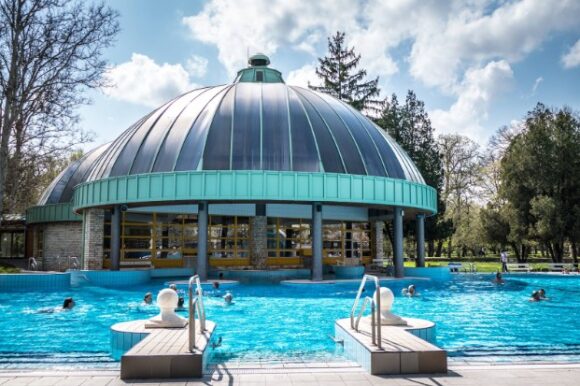 Gastro festivals
Discover the famous gastro scene of Eger by attending one of the many foods and wine-tasting events organised in December. Tóth Ferenc Winery kicks off the season with a special wine and cheese tasting evening at 6 pm on 2 December, where you can savor an infinite number of local products and other delicacies from Italy, Spain, France, the UK, and the Netherlands. Those with a sweet tooth can combine the intoxicating flavors of Cuban chocolate and Eger wine in the same, above-mentioned winery on 9 December. It is required to purchase an entry pass for both two events either online or on the spot.
Concerts
It goes without saying that there is no Christmas celebration without music. This Advent season, Eger has a magical selection of concerts on offer, allowing everyone to join together, feel festive, and remind themselves what a special time of year this is. You can enjoy marvelous acoustic concerts starting at 8 pm every Saturday during the Advent season at Ostoros BorzBár in Szépasszonyok Valley. While on 5 December, the day that honours people with disabilities, you can visit a free-of-charge charity concert held in the Minorita Church at Dobó Square.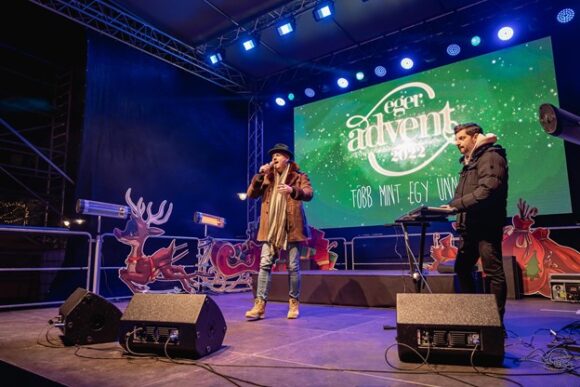 – Eleonora Jobst –
Main picture: canva.com